Description
Impress Your Guests With a Simple, Beautiful Drink…OnTheRocks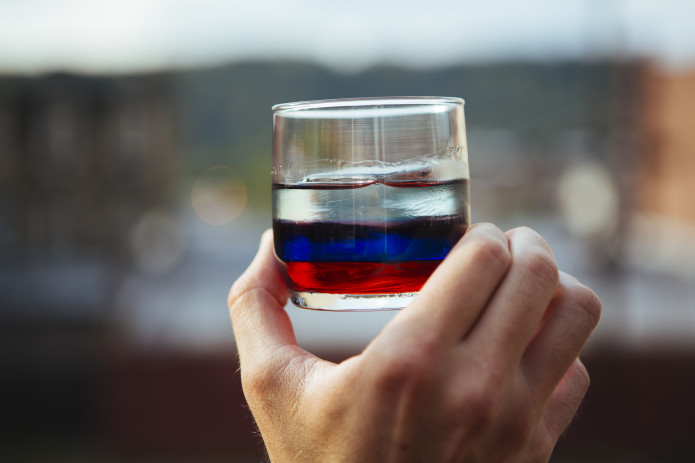 Quality guests deserve quality cocktails and quality cocktails require quality ice (try saying that five times fast).
What's wrong with that regular freezer ice you've been using, you ask?
Well, that cloudy crap melts quickly, diluting that masterfully made cocktail before your guest even takes their first sip.
It also has a bit of a stink to it. You know, that whatever-is-in-my-freezer-suddenly-is-in-my-cocktail type stink. Even bad whiskey can't cover that up.
We designed OnTheRocks to allow you to make the most clear ice, in the smallest amount of freezer space, for the best price. On top of that we designed it to be the most versatile product on the market. How you ask?
OnTheRocks originally made Six, 2″ Cubes, Five, 2″ Spheres, or One, 4″x6″x2.5″ Block, but thanks to all our wonderful backers we hit our stretch goal and designed a new tray based on backer feedback: Six, 2″ Diamonds!
"I've decided that it is not normal how happy this @clearicerocks clear ice makes me. I have become so spoiled, I don't understand how it is even ok to drink with crapola ice. If I'm being honest, I sometimes use it in my water…" – IG: mommymixology
OnTheRocks is perfect for those times you want to entertain……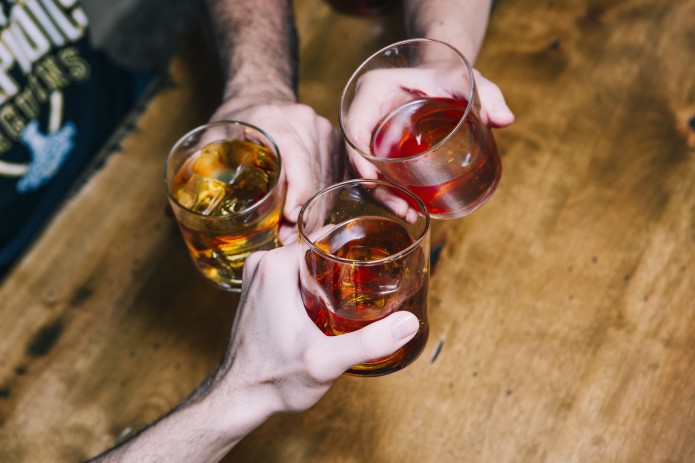 ……get creative…..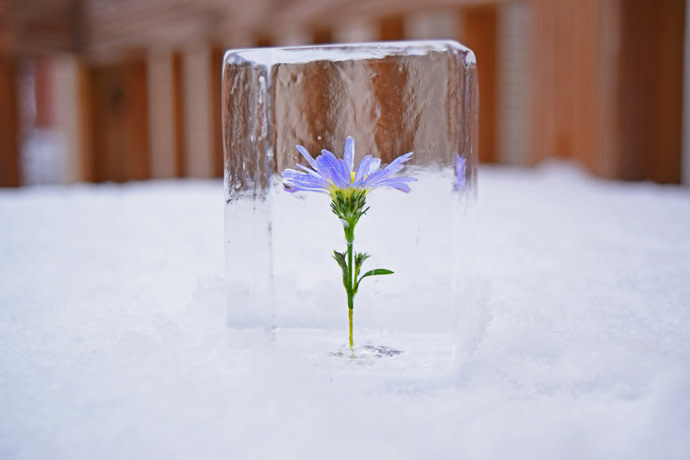 or just relax!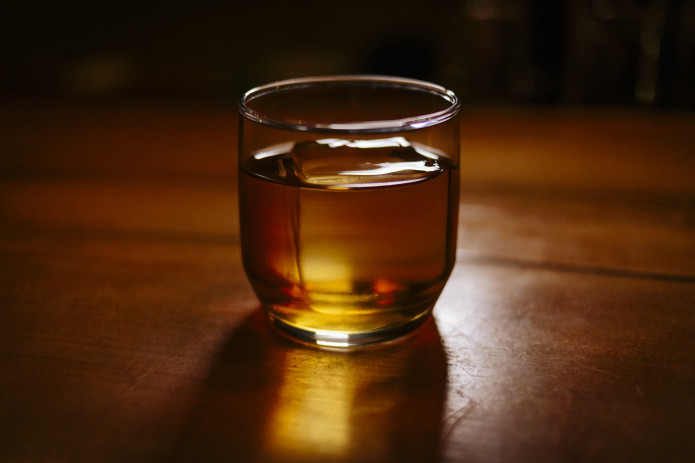 Specs
OnTheRocks takes up 6″(wide) x 8″(long) x 7″(tall) of freezer space.
What's Inside?
Each OnTheRocks unit that you purchase includes the following:
1 Black Housing
1 Clear Plastic Water Reservoir
1 of our 3 Black Silicone Ice Molds (your choice of 2″ cubes, 2″ Spheres, or 2″ Diamonds)
FAQ's
Q: Why does it matter if my ice is clear?
A: Personally, I think Clear Ice Rocks because it's beautiful. The way that the curves and sharp corners cut and bend light is stunning; it's an incredible conversation starter and always impresses guests.
Clear Ice is also more dense because it doesn't contain air bubbles trapped in the center. This means it melts slower and doesn't dump any freezer stink into your drink!
Q: Does this really work? Is the ice that different?
A: Yes! Feel free to check our our campaign page and read comments from our backers. It's so clear you can read through it; so clear you can use it like a magnifying glass to start a fire!
Q: Can't I just use boiled/distilled water to make clear ice?
A: No, you won't get nearly the same result. The more pure the water is the more clear the ice will be, but even if you use perfectly pure water that has no gas dissolved in it the ice still expands when it freezes cause cracks to travel through the center of the ice and an ultimately misshapen result. The directional freezing process not only solves this problem, but it also purifies the water so you don't need to buy special water!
Q: This is so cool! Will you be making shot glasses/smaller cubes/bigger spheres/etc. trays in the future?
A: Yes! We will be launching a collection of small campaigns next year for different trays. That way only the ones people actually want will get produced. It also allows us to partner with different organizations to produce custom trays! Let us know if you have any ideas for trays or if you would like to partner! We'll also have our own webstore set up soon to allow purchase of any new trays if you already backed our previous products!
Q: It says you can make blocks of ice, but there is no tray option to make blocks. How do I use OnTheRocks to make blocks of ice?
A: No matter which tray option you select (cubes, spheres, or diamonds) you'll be able to make blocks of ice.  All you have to do is freeze OnTheRocks without any trays inside! Just make sure to pull it out of the freezer after approximately 24 hours; otherwise, you'll have to chip the cloudy bit off the bottom.
Shipping Details
Each product ships in its own box with all the trays and instructions inside; if multiple OnTheRocks units are ordered these individual boxes will be placed inside a larger box.
Refund & Return Policy
We want to make sure you're happy with your product, so we encourage you to reach out to us via email with any questions or concerns. If we can't solve your issues our refund policy is as follows:
You may return our product for a full refund for any reason within 15 days of receiving it. It must be returned in the original packaging. If the product is defective or damaged, we will pay for return shipping.